Hello Everyone! I know it's been awhile since my last post! but i want to save the time that i do get, and post the last of my ELF Beauty Book series! :)
anywho - i was so delighted that i was tagged/given a blog award by two amazing people and wanted to share them with you all! :)
First up.. I was tagged by the sweet
Ash-Love
, she has an awesome blog - so check her out! :) And on to the tag, here are her questions:
1. Name 1 thing you cannot live without
- My family.. they are my rock and my foundation and without them i am nothing! :) so very important to me!
2. What is your favorite food
- I absolutely can eat Pasta forever - specifically fettuccine alfredo lol ;) I know it's bad to always eat so much carbs, but i do only eat pasta on days i need to do a carb load before a tremendous workout (like leg day)
3. What is your favorite makeup brand
- I am barely just starting to branch out to other cosmetic brands, so the first one i started out with was MAC so i'll have to say it's my favorite!
4. What is your favorite Candy or Dessert
- i love churros and funnel cake the most lol..
5. Heels, flats, or sneakers?
- either flip flops, flats or my converse chucks..
6. Dress, Skirt, or jeans?
- Dress if it's hot and i'm lazy... but jeans most days..
7.
Do You prefer mouse or Spray?
- I am pretty much hair stupid.. so i don't really put anything in my hair.. but if i had to choose i guess spray.. to tame my flyaways lol
8. Hair, Blow dried/flat ironed or natural?
- if im not going to be going anywhere/doing anything then i'd let my hair just air dry... otherwise i have to blowdry and flat iron.. which is a pain in the booty.. but i just ordered a new hair dryer which is supposed to cut blowdrying my hair in half! so we'll see! I'll have a review on it after i received and used it! :)
1. What is your favorite eyeshadow color combo for everyday?
2. What is your most favorite facial item (make-up or skincare?)
3. When did you get into make-up (very early age, late bloomer?)
4. What magazines do you read or are subscribed to?
5. Who are your YT Guru inspirations (if any)?
6. Do you use both high end and drugstore or what is your preference?
7. What is your dream job?
8. Where do you see yourself in 5 years?
And for this specific tag i nominate ALL of the below! :) and tag anyone else that wants to join in on the fun! :)
I was also suprised that I got another Blog Award from Jessica! (Thank you hun!) Check out her blog, she has some of the most gorgeous FOTD's ever! :) She had received three in one blog awards and passed them on generously.. and I was one of the lucky ladies! (thanks again!) :) here they are:
"i Love your blog" award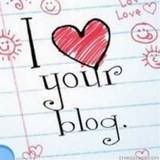 For this award I award this to: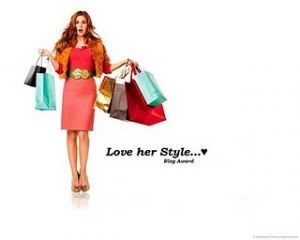 For This Award, I award this to: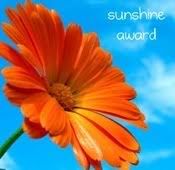 For This award, I award this to:
so thank you so much ladies for the awesome tags and awards! it's such an amazing thing to get from such awesome ladies! :)
p.s. I also got some new circle lenses that i purchased on a whim.. i know i said i wasn't going to get anymore circle lenses since the last ones i got dried up since i never used them lol.. but i wanted it anyway! :) will post it this weekend!